Perfect Penny is a unique kid. Perfect Penny experiences hard times, disappointments, and bullying, but she is strong and resilient. Perfect Penny finds light in dark situations. It's Penny's innocence that helps her deal with and answer life's tough questions. Perfect Penny's positive perspective will lift you up and give you confidence to take on life.
Despite her humble start in life Penny finds the resources that empower her to overcome adversity and bring positivity to her life affecting all of those around her with optimism and hope. Perfect Penny is destined to become a classic series for children and a favorite for parents and grandparents for story time, bed time, play time or any time.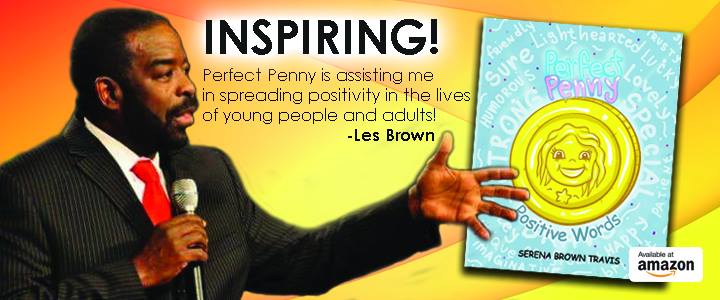 Perfect Penny Positive Words is the first in the Perfect Penny Series. Inspired by the stories of Earl Nightengale, Napoleon Hill, W. Clement Stone, Zig Ziglar, Les Brown and many other great names in the personal development and self-help space.
The author having grown up in the personal development movement long before it went mainstream and before anyone know of "The Secret" or the "Law of Attraction"
ENDORSEMENT
You will love the innocence of Perfect Penny Brown. She has some pretty tough circumstances to deal with and she seems to always find a positive spin to her story. I believe we are all like Perfect Penny. Life can deal us some major hits, but if we use optimism and faith like Perfect Penny, in the end, we will be okay. If we use our imaginations and never let our situations get us down, like Perfect Penny Brown, we would think life doesn't seem so bad. I know Perfect Penny Brown's questions all to well. Why was I born in an abandoned building on a floor? Why did my mother give me away? Am I trash? We all question our circumstances, but like Perfect Penny, I imagined a new life for myself and I created it. I am super excited and proud of my youngest daughter, Serena Brown Travis, on the creation of this character and book series. This will help your children get a Perfect Penny Brown perspective on life and help you, the adult, to always find life's silver linings. Mamie's Baby Boy, Les Brown www.lesbrown.com
What others are saying about Perfect Penny Positive Words
"I wish I had this series of books when my children were younger, the principles taught and beautifully illustrated within the pages are timeless and I will certainly read them again and again to my grandchildren. That no matter where you start in life you do not have to remain there." Brittany T.
"As an educator of 30 years I always look for books I can read my first graders after recess and during special times Perfect Penny is one of their favorite books. The illustrations, the writing and the story line really resonate with many of my students and I hear them talking about Penny throughout the week and it makes me feel good. It makes me feel good that they are listening and they remember her story but also that they've taken her lessons of positivity to heart. We need more books like Perfect Penny for our children and their parents." Mrs. Sabrina Garcia
Author's Dedication:
This book is dedicated to the many children and adults who never heard positive words before or after your name. It is dedicated to the folks who never received a wink, pat on the back, hi-five, smile, or hug of encouragement. Perfect Penny was created to remind you of your greatness, your beauty, and unlimited value. You are enough. You can do more than you could ever begin to imagine. You have greatness within. You are indeed perfect!
Serena is the Manager of Operations at Les Brown Enterprises and a 2003 graduate of Hampton University. She went on to get her Master's Degree from Franklin University in 2007 she finds great joy in being with family and friends and is motivated about reaching young people with her message of positivity. Serena Brown Travis' first book Perfect Penny Positive Words went number one on Amazon in 12 hours after launch on April 18th in the Maturing Children's Book category.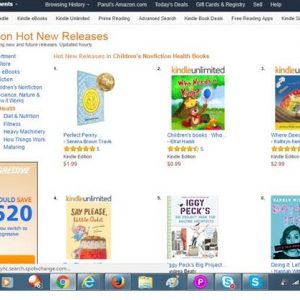 Be watching for the other books in the Perfect Penny Series:
Book 1 Perfect Penny – Positive Words
Book 2 Perfect Penny – It's Not Over Until I Win
Book 3 Perfect Penny – My Different World
Follow Serena on Social Media:
Facebook.com/AuthorSerenaBrownTravis
Twitter.com/PennytheBook
Instagram.com/PerfectPennyPositiveWords
Follow Author Serena Brown Travis and Perfect Penny Positive Children's Series in the News