Smart Authors Leverage Book Selling System™  24/7 Social Launch

Henry Ford knew it took a system /assembly-line to build better cars we know what it takes to launch books better & faster to create Best Seller Status™
Once upon a time people tried to get their books into bookstores. Now people buy books Online.
Letting the world know your book is available can be a daunting task.
With Book Selling System™ we help you automate your book selling process to reach:
1. Book Reviewers
2. Book Bloggers and
3. Book Buyers months before your book goes to market
These are the EXACT same tools we've used to get our clients on: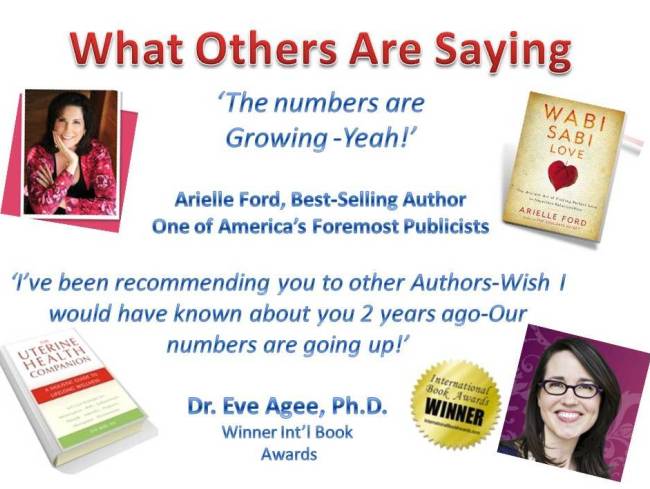 Do what smart authors everywhere do, LEVERAGE Book Selling System on Social Media 24/7 while you work, sleep, live your life.
"I am getting more traffic to my Website and more book sales!" Author Arleen Alleman
Marketing your book does not have to consume your every waking moment. Put the organic automation of Book Selling System™  to work for you today! And start reaping the benefits of increased book sales now!
This will work for fiction or non-fiction authors in any book genre.
You get a FULL 12  MONTHS of Social Media Marketing powered by Book Selling System™
YOURS Today $228 (12 month pre-pay) Reg $1164/year –  you save $936!
Smart Authors Leverage Book Selling System™ 24/7 for Best Seller Status™ Book Launch
Regular $97/month YOURS today for just $19/month (12 month prepay discount) You save $936 (Reg $1164 you get for $228)
Want to invest more in your book launch? Get instaAuthor™ too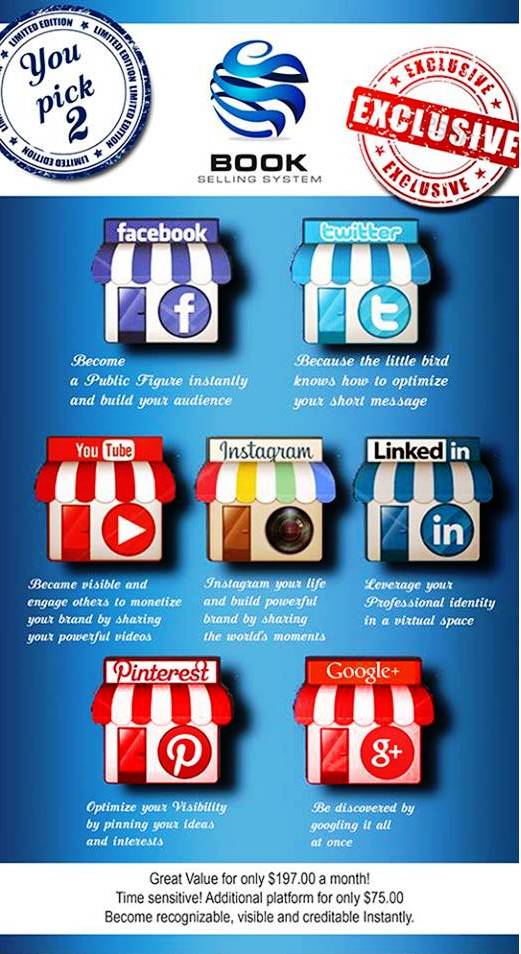 Beyond Publishing Las Vegas, Nevada – Where the Experience Begins – Publishing Authors Launching Platforms
Michael D. Butler Book Launch Expert™ |Author|Publisher CEO & Founder of Beyond Publishing
BookSellingSystem.com America's Fastest Growing Author Community | Author Talent Scout BestSellerStatus.com
2013 TOP 100 BUSINESS COACHES TO FOLLOW ON TWITTER
Michael D. Butler, Sr. is a writer and a short-form content specialist who has broadcast over 1 million messages to the web for hundreds of clients and has delivered over 1,000 presentations and been a featured guest on stages, radio and TV shows to discuss his books:
-I'm on Amazon now What?
-Single Dad's Survival Guide to Re-Connecting with Your Kids and Moving on with Life After Divorce
-Best Seller Status – Becoming a Best Selling Author in the Digital Age
As seen on Fox news Michael has been called a Book Launch Expert and his clients have been seen on Fox News, CNN, Dr. Phil, Fox Business, Inc 500, Garnered 2 Movie Deals, Dallas Morning News, San Francisco Chronicle, Houston Chronicle and many more "We help authors, speakers and entrepreneurs sell more books Online so they can charge more for speaking and consulting," says Butler.
He blogs at MichaelDButler.com and can be reached at (Michael@BEYONDPUBLISHING.NET)
BEYOND PUBLISHING is a full service publishing company based in Las Vegas NV helping authors, speakers and entrepreneurs have a wow customer experience and build a platform that they can monetize for life with print books, e-books and international distribution.
He is most proud of his work to help stop human trafficking by landing four clients on Fox News including 'Truckers Against Trafficking' to 2 Social campaigns that are now signed 'movie deals' including Twilight's Boo Boo Stewart in the Pineville Heist and 'More Than Rice- A Journey Through the Underworld of Human Trafficking'
Best-Selling Author, Client & Publicist Arielle Ford who works with Deepak Chopra, Dr. Wayne Dyer, 'Chicken Soup for the Soul' Jack Canfield and Mark Victor Hansen. My numbers are up, way up! Michael owns M3 New Media – a PR Firm for Authors where it all started back in the day.