Become a Best-Selling Author in a Post-Borders Era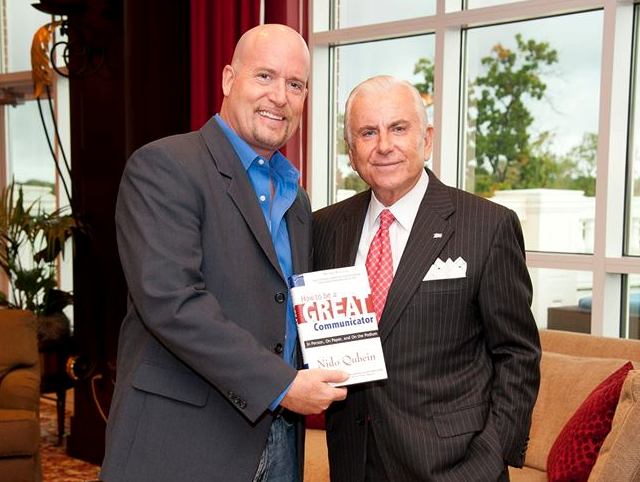 Authors: Do you feel LOST when it comes to getting your book FOUND Online? Don't know where to start? Are you feeling overwhelmed?
We've got some good news and some bad news:
If you're an author and ever thought or said: "If I could just get my book in the bookstore, I know it would sell, right?"
The Shocking Fact is: Probably not! In fact, the brick and mortar bookstore can be the WORST place to sell your book and here's why – Your buyer has moved!
The year 2011 was the year the Internet KILLED the publishing industry. That is the year that Amazon announced to the world that, for the first time, e-books had outsold traditional print books.
Now before you get all worked up thinking it's the end of the world and start preparing for the Apocalypse, let me share some good news with you.
The same Internet that KILLED the publishing industry in 2011 is creating a rebirth or a renaissance for new authors in 2014 and beyond. It was also 2011 that Amazon announced that out of it's top 100 e-books that year, 27 of their top sellers were self-published and not traditionally published by an 'old school' publisher. The lesson here is: We are on the verge of a massive shift in publishing and you, the author, can benefit and prosper greatly from this new distribution model IF you know how to position yourself correctly and take advantage of this historic global shift.
Why it is Harder to Become a Best-Selling author in the Internet Age
Over 1 million new books were issued ISBN numbers in America in 2012. That represents at least 500,000 new authors. Of those, 60% are self-published authors, with 85% of Americans saying they want to publish a book in their lifetime, according to Bowker book research. With so many new authors writing new books every year, the amount of noise in the publishing world has made it harder for a new author to get noticed.
But, in the midst of the noise, authors who correctly utilize social media can and are becoming best-sellers, landing movie deals, getting media coverage and selling more books.
I stuttered as a child. From the ages of 5 to 11, I had trouble communicating my thoughts, and many times was laughed at and made fun of by my peers and adults. I eventually grew out of my speech impediment and stuttering, and one way I coped was to pretend I had a TV show and interviewed interesting guests from all over the world. As long as I was 'on the set' of my show (which was on our small family farm) I could talk without stuttering.
I believe this, along with several other things, helped me overcome my stuttering. During this time, I read a lot of books and did a ton of writing myself. In fact, I remember reading a book written by an 11-year-old boy and said to myself: 'I want to be a writer too." I share that story to illustrate the evolution that is taking place in my lifetime from brick and mortar stores to Online shopping and how the Internet has changed everything – especially the publishing industry.
How to leverage Social Media in the Internet Age to sell more books
Like the printing press bringing us out of the Dark Ages, the Internet is revolutionizing the
publishing industry, giving new authors an unprecedented opportunity.
Fact #1 Authors who learn how to leverage Social Media and the Internet with an Online Community will sell more books and gain more notoriety.
---
7 Simple Steps to Getting it right with Social Media and Selling More Books as an Author
(Note these tips will help you sell more books as a marketer but not but not necessarily make you a better writer or author.)
1. Brand Your Name
Fiction authors, non fiction authors and self-help and religious authors will find the benefits of branding their name, by owning their URL, can take them far in their writing career. If yourname.com is not available, you may want to add a middle initial like I did
By owning your URL yourname.com you can continue with a lifetime of blogging and update your fans and readers as each new book becomes available. You will also want to brand your name on all social media channels, i.e., Facebook.com/yourname ,
Linkedin.com/MichaelDButlerSr , etc… This will make it easier for fans to find you and follow you and will give you tremendous search engine boost over time.
Author|Publisher|Book Launch Expert

Michael has delivered over 1,000 presentations and has been a featured guest on stages, radio and TV shows to discuss Viral Book Launches, Best Seller Status and Becoming a Best Selling Author in the Digital Age.

He is most proud of his work to help stop human trafficking by landing four clients on Fox News including 'Truckers Against Trafficking' to 2 Social campaigns that are now signed 'movie deals' including Twilight's Boo Boo Stewart in the Pineville Heist and 'More Than Rice- A Journey Through the Underworld of Human Trafficking'Best-Selling Author, Client & Publicist Arielle Ford who works with Deepak Chopra, Dr. Wayne Dyer, 'Chicken Soup for the Soul's' Mark Victor Hansen and Jack Canfield says, "I've been referring your services to everyone…are numbers are up – way up!"

BEYOND PUBLISHING is a full service publishing company based in Las Vegas NV helping authors, speakers and entrepreneurs have a wow customer experience and build a platform that they can monetize for life with print books, e-books and international distribution.